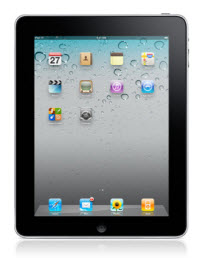 Top-300 lists over most downloaded apps
To the left under TOPLISTS you will find different toplists for iPhone apps. Look through them – maybe you will find something interesting.
Click on the links to  download apps
If you check the lists with your iPad, you can just click on the link next to the app, to read about and maybe download. The link opens directly in App Store.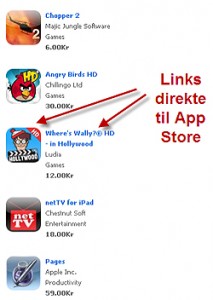 Top-10 favorites apps
Share your own top-10 favorites apps for iPad with anybody else and see others favorites.